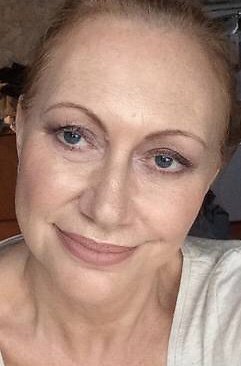 GENERAL INTRODUCTION
Hello. Welcome to The Quiet Space

My name is Annie and I have been providing Massage Therapy for Sport, Pregnancy, General Wellbeing and Reiki to those who work and live in Canary Wharf, The Docklands and East London for over 23 years since July 2000. Before that I was based in New York where I originally completed my Massage Therapy training.

For a period of time between 2009 and 2019 I worked within Nursing and maintained my practice at The Quiet Space in my free time. I have since 2019 returned to full time practice at The Quiet Space and have allowed my Nursing And Midwifery Council registration to lapse.

My treatment room is large and spacious and situated along with other smaller businesses within a Grade 2 Listed building at the end of West India Quay right on the perimeter of Canary Wharf. There is free parking in the courtyard and entrance to my corridor is available directly from the courtyard. The historic Grade 2 listed workshops definitely do not look anything like our immediate vicinity shiny glass walled image concious neighbours.

Regarding image consciousness, I appreciate the lack of of it around here and I hope when you arrive you can feel like you can simply relax in the same way you would like to do when at home. You are here in a personal and confidential capacity not to live up to anyone else's expectations. Appointment times are spaced to maintain your privacy.

I know that most of us skim read. 🤗 I have condensed the most immediately relevant information onto this home page.. There are some reviews, a bit about me, opening paragraphs about the therapies... direct links to email, location etc and so forth.

Please scroll further down past fees times and reviews etc. to see other background information that as yet has not been placed on other pages 🙂.



REAL LIFE RELATABLE BENEFITS
I invite you to remember you are not a 'text book'. You are a complex individual, life has it's ups and downs and phases and your body is not a statue but is built for dynamic adaptable movement.

You are not going to find an 'Owners Manual' or even an 'Annie's Guide' to the body on these pages! I have definitely not cut and paste what others have to say on any topic; only drawn on my observations and experience over the years to give a realistic but still generalised insight into how you may benefit from your massage therapy.. Remember you are unique.

Regarding formal standard anatomy and physiology: Once you are with me I can discuss issues with you that are relevant and pertinent to you. I will also be able to point you to good reliable sources of information or give you suggestions for other options if they will serve you better and more expediently. Until then lets keep it simple on these pages.

Just want to lay down and relax for an hour? I really enjoy the opportunity when it arises to deliver a 'simple' relaxing timeout massage. Not because it is easy to deliver. (Quite the contrary; not the least because I am not executing some mindless routine on you). Those 'simple relaxing' kind of massages actually take all of my attention, experience and presence to facilitate for the totally individual you, which is why I enjoy them.






THIS WEEK'S GENERALLY AVAILABLE APPOINTMENT TIMES

***FIRST TIME ENQUIRERS POLICY***PLEASE USE THE MESSAGE FORM at the top of the page. It is direct to my phone which is constantly monitored and the response is quick. 🙂. For those who need further explanation: Do not send a direct text, or whatsapp message! You are a total stranger, I don't know anything about you and therefore it is neither appropriate or professional. When you fill out the form just let me know in the message section if you prefer text or email and I can then respond direct by text if that is more convenient for you.
HOW IT ALL WORKS

What I have outlined below sounds complicated when it is written down but is perfectly straightforward really as I am not seeing crowds of people every week!

• When you first enquire via the email link I ALWAYS respond promptly.

• Don't ask me what is free; Ask me for the time and day you want.

• If it is free . I will immediately put the time aside for you when I reply to your message to say the time is available and offer you the appointment.

• When and if you reply. I will then confirm it.
•A quick acknowledgement of this from you and any car parking/directions/practical questions is the final exchange
Generally around two hours notice is usually required because although I allocate and commit to being available for appointments, I don't live here!

Popular times before the pandemic were mainly evening. Post pandemic it has been more daytime. Now it seems to be shifting back to evening. Weekends are 9-5. Generally: If you want an early morning appointment; arrange it the day before. I would advise booking before 4pm if you want a same day evening appointment. If it says not available, that is what it means.

Background:To remain physically healthy as a therapist, have time for my own daily interests and life and thus be totally ready to do my best for you, I have a maximum amount of appointments I will take in a day/week. Additionally, I have always really disliked having too short a time between client appointments because I like the room to rest, settle and clear energetically; perfumes, scents etc gone and the air generally to be totally refreshed for you when you arrive.


MORE DETAILS FOR THOSE WHO NEED THEM🤗

• After my first response, I do not ever press for confirmation from you (unless someone else also wants the time), because I appreciate and understand that you have your own schedule to organise before you get back to me or you may have changed your mind etc.

• If someone else does also subsequently want the same time and I haven't heard from you since you enquired, I will; if it has been less than a day contact you first to give you the opportunity to confirm with me. There will then be a brief timeframe within which you can reply. Therefore my reserving and offering you the time for you to agree to is not the same as a confirmation

• Until I hear back from you that yes you will take the time and I write 'confirmed' to you it is not confirmed.

I am always happy to respond to enquiries personal to your suitability for an appointment, act as resource for advice etc at no additional charge for my time. This is for specific medical/illness NOT general info already covered on the web pages.


CANCELLATIONS and ARRIVING LATE

Of course you can cancel/reschedule!

Late cancelling however is never good for me and so you don't get many opportunities to do that…Effectively, more than once/twice and I will no longer take advance bookings from you.

I don't require or want any long explanations or negotiations or to be decison making about validity of lateness etc. Just the simple courtesy of letting me know, self responsibilty for your schedule and respect for my mine.🙂

If you don't show and don't message, or if you arrive late first time and then go on to make a habit of lateness, I simply don't take any more appointments from you.



FEES
I believe there is something here for everyone and aim to provide a valuable experience which is worth both your time and your money. 30 minute appointments relate to time on the table not actual time spent here.

You are equally welcome to pay by either cash or by card.

£36 (30 mins) *See reviews for what is achievable in just 30 minutes!
£72 (1 hour)
£92 (1.5 hours)
Reiki £70 (1 hour allow additional time any questions afterwards)
Reiki distant Healing £25 (30 mins)

Remote payments for your friends and familyare easily made using Sum Up secure web links or Pay Pal. For a gift type purchase; I am not currently organised for electronic gift vouchers, so you will have to let them know in your unique way! Please communicate with me first before paying via Pay Pal. For the Sum Up link, I will be sending that to you.


REVIEWS

Regarding reviews, I feel that your experience here at The Quiet Space should be completely confidential.

I never used to use reviews as a way of describing the potential benefits to YOU of our working together.

However there has over the past few years appeared many reviews about various aspects of people's experience of themselves when they have been here. All of the reviews here and on the Review Page are independently verifiable on Google which is where I found them myself. They have not been edited by me. They are almost exclusively from people who I never met before many of them who only came came for a 30 minute massage.

I will admit they are very nice to read, and I accept they help people make a decision.. but please keep in mind that you are here for you; not to file a report for others with totally different needs, history and goals.

As the reviews on the other page testify quite uniformly, this is not a standardised one size, one technique experience. Wanting what someone else seemed to have got is yet another boundary to actually getting and receiving what you want and need. You are not them, they are not you.




Very unique and amazing experience - Annie is like a muscle whisperer, she knows exactly how to fix the most tense corners and knots! Very customised, not your standard buffet spa. Had a great experience and highly recommend

Great experience! Annie is an experienced and wise therapist. She listens to your needs and tries to find the way to really help you. It is not like the random therapist that you could find online. Really recommend her to anyone looking to improve their general well-being.

She probably could have told me what I had for breakfast based on some miniscule detail. Very impressive stuff!

She was professional, friendly and informative throughout. I would highly recommend The Quiet Space.

Second time here and Annie was just as warm and welcoming as I remembered. Her massages are careful and intentional, rather than random pushes and squeezes you get at other massage spots. Her calming, spiritual yet playful energy is something you'll be able to relax into. If you're into reiki, she's also skilled in it. Thank you Annie!

Massage Therapy (60 mins)
Such an amazing massage! Definitely will be back for more!

Reiki (60 min)
Amazing and powerful experience - highly recommend

Massage Therapy (30 min)
Amazing!

Massage Therapy (30 min)
Anne made me feel very welcome and comfortable. Really dug into what my issues were in order to best assist them. Can definitely see myself returning!

Massage Therapy (30 min)
Lovely massage with lovely therapist in a lovely setting! Such good value. Will definitely be coming back again

Massage Therapy (30 min)
Annie was amazing, very caring and helpful. Will definitely come back!

Massage with Anne
"I can honestly say this was the best massage I've had in a very long time. I've got a spinal fusion and Anne really helped relieve the pain and tension in my back, something that no physiotherapist or masseuse has ever been able to do in the past. Thanks Anne I will definitely be back for a longer session"

Massage Therapy (30 min)
Impressed with this therapy session, expected just a standard massage but this was far better and more like a treatment where you benefit from the knowledge and experience of the practitioner. Saved me. Will be back.

Massage Therapy (30 min)
Great massage. Annie takes the time to get to know her clients and determine how to make the massage benefit them best.

Massage Therapy (30 min)
Annie is awesome. Thoroughly recommend. Will be back.

Massage Therapy (30 min)
I feel that Annie is a master and definitely above the level of any massage therapists I've visited. She listens to what your body needs and simply adjusts what the session should contain. My body felt so refreshed after only 30 mins!

Massage Therapy (30 min)
Excellent..would definitely come back!

Massage Therapy (30 min)
Annie is amazing. Very patient in explaining her massage approach and answer any questions that I have. I feel a lot better after the session!

Massage Therapy (30 min)
One of the best massages I have had. Her 20 years experience really make her good at what she's doing , it was amazing. She knows how to fix my tension within 30mins


YOUR SPORTS, ANTE NATAL, POST NATAL, GENERAL RELAXATION MASSAGE ETC ETC ETC…
Biomechanics -'fixing shoulders etc are mostly what prompts a new appointment with those wanting a 'quick fix' and a reset. That is fine by me and I am happy to help you with that. Do consider though that the benefits to you of massage are really multi dimensional Your muscles reflect your mental and emotional states as well as mechanical physical habits.

The power of and the potential of body work has seemed to be lost in the pile it high sell it cheap generic 'set moves routines' approach to 'getting a massage' nowadays. Obviously I cannot totally predict an outcome for you as that is dependant on many variables.. but after all these years I definitely can construct the massage around an intended outcome for you as an individual and how you are presenting on that day at that time that week and with your schedule…

So ask.. and understand that the pre massage chat and intake is for me an important part of the appointment, not a corporate box ticking liability exercise. The more appointments we engage in the more the relevance of it will be apparent to you, because you will discover that each of your massages is different.

On other pages I focus on outlining in everyday language the actual potential benefits for you from each 'type' of massage rather than an educational anatomy and physiology approach. Because that gives more scope to describe the multi-dimensional affect that massage can have.

So…Aside from the actually multi dimensional 'specifics' How do you want to feel generally after your massage?

ENERGISED?
RELAXED?
MENTALLY FOCUSED?
'CENTRED'?
MORE COORDINATED?
READY TO TAKE ON THE WORLD?
READY FOR A GOOD NIGHT'S SLEEP?
IN LESS PAIN?
CALMER?


Or do you simply /primarily want to take the opportunity for some controlled 'time out'
(One review comment - 'refreshed'

There is a bespoke massage waiting just for you here with me at The Quiet Space. Make an appointment


MORE ABOUT YOUR MASSAGE HERE AT THE QUIET SPACE


As testified in many of the reviews, your massage here at The Quiet Space is not a generic 'commodity'. It is an investment in your health and wellbeing! I hope you choose to come to me for the experience, knowledge and care that I can provide and facilitate for you.

The 'type' of massage we will engage with during your appointment will be structured according to our discussion and will take fully into account your desired outcome together with my assessment in how to achieve that for you within either a one off session, several or long term series of appointments.

So by 'type' I do not just mean Sports Massage, Wellbeing. Ante Natal etc. We are discussing you and your goals and aims not ordering a product off the internet!

I am a completely independant practitioner therefore I can be flexible and take the time and approach that we need to complete a treatment with you as the individual that you are. If you want to ask me something the next day or later at any time in the future you can easily contact me personally without going through a booking agent or receptionist.



MASSAGE THERAPY, for
SPORTS, EXERCISE AND INJURY RECOVERY,
PREGNANCY ,
POST NATAL,
GENERAL HEALTH AND WELLBEING,
MASSAGE THERAPY FOR MEDICAL CONDITIONS,
MASSAGE FOR YOGA ENTHUSIASTS,
REIKI,


read about massage and its benefits , (external link)



Curious/cynical about Reiki? Copy the link below; it will take you to another nhs related article this time written by an anaesthetist.
https://reikirays.com/19023/my-experience-of-healing-in-the-nhs/

Interesting link to current medical research on reiki


You are always welcome to call me or Email enquiries prior to making an appointment at The Quiet Space. I do not collect contact info to use as a mailing list. It is purely for enquiries and arranging appointments.



MINI BIOGRAPHY
My original training was at The Swedish Institute in Manhattan USA in 1998.
On graduation from The Swedish institute we were qualified to and expected to apply our skills as required with sport and injuries, with pregnancy or medical conditions both in our private practice and when working in collaboration with chiropractors, in hospitals or with medical insurance companies

I have training, qualifications and have practiced in Shiatsu and five element theory and Dr.Vodder Lymphatic Drainage but I do not offer them anymore as standalone therapies as I have always focused on massage therapy.

I have also been Reiki attuned since 2000 and am currently undergoing a very traditional albeit long distance apprenticeship in Reiki master with my original teacher who lives and practices in New York. We are of the Usui lineage and our branch or lineage is comprised of six prior masters.

For a period of time from 2009-2019 I worked as a nurse within the NHS and continued with my massage therapy practice at The Quiet Space in my free time. It was very fulfilling to take care of acutely and seriously unwell patients; an honour and a privilege. I liked and admired many of my colleagues and often felt very proud to be part of some of the experiences.

It took a long time to extricate myself from the nursing role. I finally managed it in November 2019 and was completely satisfied with the decision until Covid. I have since let my registration as a nurse lapse and once again my focus now is solely on The Quiet Space and my original and true vocation as a therapist.


STRENGTH COORDINATION AND FLEXIBILITY
Wouldn't it be wonderful if all you had to do was lay down on my massage table and acquire these attributes! That is so not going to magically happen! This is a massage (various methodology aside, it is not a training session and there is plenty of work to be done within the massage 'just' massaging.

Any physical endeavour is a combination of strength, coordination and flexibility.. Skilled massage...can help you discover self limiting patterns and habitual responses and to begin to change them. The change and work still lies with you. The massage is an opportunity to become more aware and sensitive to yourself.

For the less 'muscle bound' feeling good and at ease in your body sends a positive message to your brain and therefore your mind state.
SPORTS MASSAGE
We will discuss your goals or issues and I will work towards those goals with you to improve coordination and 'skill', developing the awareness in your habitual movements will release more power from your muscles regardless of which sport or activity you are currently engaged in while you are in the relaxed environment of a massage.

First of all you do not have to be a pro athlete for me to work with you!

Read more
PREGNANCY MASSAGE
The 'baby' of the first 'mother to be' that I gave a massage to at The Quiet Space would now be 21years old! The first one ever, closer to 25...
February 22 update. Met the first one of those QS ' babies' for a massage; now am awaiting the first Ante Natal massage with one; unlikely in this transient E14 population but you never know!

It is possible to enjoy and benefit from an ante natal massage at any time during your pregnancy. Post natal massage to relax and rejuvenate is also highly beneficial. Email
LOCATION DIRECTIONS
My treatment room is located within the Grade 2 Listed buildings of The Cannon Workshops on Hertsmere Road just off West India Quay.
Post code is E14 4AS. See map on side bar.

FREE PARKING is available during your appointment time. I will need your car make, colour and reg as the parking permit system is camera and licence plate recognition controlled.

Nearest DLR/Tube: Canary Wharf, West India Quay, Westferry London E14

Bus: D3, D8, D7, 277, 135, D6

Cycling The treatment room can easily accomadate your bike. So feel free to just bring it inside. This can also be useful for any related assessment.

My room is found by entering the doorway 'INSIDE' the actual archway. Most people just don't notice it and walk straight past it and into the courtyard!

FROM CABOT SQUARE
It is a 5 minute walk from Cabot Square.
Cross over the pedestrian bridge onto The West India Quay; turn left as you come off the bridge and you will see The Cannon Workshops ahead of you facing the end of the quay. (The water is now on your left and the bars and restaurants are on your right and
The Cannon Workshops will be visible straight ahead of you once you pass The Docklands Museum.)

WEST INDIA QUAY
West India Quay DLR and the Elizabeth line are a three minutes walk straight along the quayside same as above. Water and Canary Wharf on your left. Bars and restaurants on your right. It brings you directly to The Workshops.
Westferry DLR
Is five minutes walk. If you are familiar with all the clocks from different countries on the brick wall opposite the Limehouse link they are on the back wall of The Cannon Workshops. Don't use city mapper, it takes you to a location right beside Westferry DLR we left in 2005! I have notified them several times, to no avail.
NEVER HAD A THERAPEUTIC MASSAGE BEFORE?
I wrote the text featured at the bottom of the page titled 'Thoughts on Massage' way back in 2000 when I first returned to London. 20 Years ago skilled therapeutic massage was not really so widely available in London and generally people were less well educated about the benefits.

In any case, times and attitudes have certainly changed and massage therapy clients are now familiar with concepts of deep tissue, trigger point, sport massage and so forth. However the words I wrote 20 years ago below when still relatively inexperienced still hold true and apply in some way to every type of massage whether it be sport, deep tissue, general relaxation, remedial or pregnancy or any other description currently in vogue!
THOUGHTS ON MASSAGE
Dear Body and Mind

When you are tense your muscles are literally squeezing you internally, inhibiting the free flow of energy.

You can think of this energy as blood circulation; nerve impulses; ideas; openness; enthusiasm and a zest for life...a general sense of wellbeing...the resilience of your immune system.

Easing of this tension with the help of massage can assist in enhancing the energy you have for your daily activities, how you relate to the people in your life and of course your general health.

A massage using a deep tissue approach, but applied with skill and a soothing sensitivity; is not only deeply relaxing at the time; but can also be highly beneficial in managing various medical conditions, an aid to exercise programs and assist in speedier recovery from injuries.

Quite impressive for a one hour relaxing experience!

Yours faithfully
Annie
THE WEB INSTAGRAM AND FACEBOOK PAGES

The photos used in this web site.. Many of the photos on the web pages do not look very 'slick' or 'professional'. This is because they have actually been taken at The Quiet Space and have remained on the site over this past twenty three years. They each capture a moment in time and a memory and are an honest representation of The Quiet Space, both past and present..

This Web site, the Instagram and the Facebook pages, all have a slightly different emphasis, but all are there to provide you with useful information about yourself generally and insight into what to potentially expect before arriving for an appointmemt...

This Web site (opening paragraphs and biography aside) is all about what you can expect here. It therefore remains the most formal and up to date regarding any matter directly related to The Quiet Space and you.

All the writing is my own. Not bragging about that! It's is an ongoing project. But perfectly or imperfectly written, be assured it is definitely not AI! The style it is written in is meant to help you begin to get back or improve your sense of ownership and confidence and knowledge in your own body. That is quite a different endeavour for each individual and therefore addressed more appropriately and uniquely to you when you are actually with me.

There is a currently a lot of text on other pages on this site - but then you and your body are an encyclopaedic topic..!I am hoping to trim it down.. but take a look as there is a lot of decent info written in everyday language on which to form an opinion of potential benefit to you in making an appointment here!

One important intention and hope has always been that if you have read through some of the web pages; when you arrive, it is somehow as you thought it would actually be, and that my character and at least some of my personality is evident. That way we are already off to a good start when you do choose to make an appointment.


However, it seems that many have a preference to read what other people have to say, for making a decision about whether you and me are a good match as client and therapist; so that is why I have copied the reviews off the internet and included them as well.

The Instagram will allow you to satisfy any curiosity you may have about my life and interests, and also give an insight into ethos etc. (Don't judge🤗!). I would like to think that without actually meeting me first, seeing some of the posts might help you to know you can really just be yourself when you are with me.

The majority of the accounts I follow are movement and anatomy related. I don't follow for follows, I follow what I am interested in.

The Facebook page provides lots of links to resources that are relevant to Massage for Sport activities and active lifestyles, Ante Natal Massage, Post Natal Massage, Injuries and General Well-being and Health. I also write a little on my perspective on the broader benefits of massage therapy based on being a massage therapist in E14 for all these years. A stint as a nurse in the NHS (keeping this place going part time while doing so) and the life experience that only comes to all of us with the passing of time are also influential..

If you are not on facebook, (I never was before the pandemic) I use it like a library storage of organisations and useful web references. So I can pick out resources and send you links to external sites that are valuable and relevant for you personally.